Francisco Choi, AIA, NCARB
FTC Architects, PC was founded in the year 2000, the beginning of new millennial with the personal mission and with conviction to bring successful integrated design solutions for all clientele's building program needs that require simple, benign to programmatically complex design solutions. Lately, the firm has immersed itself with new emphasis on quality buildings especially in the field of semi-conductor plants and healthcare, senior housing, custom homes and as well as multi-family retail mixed use projects including large grocery mall projects in Texas.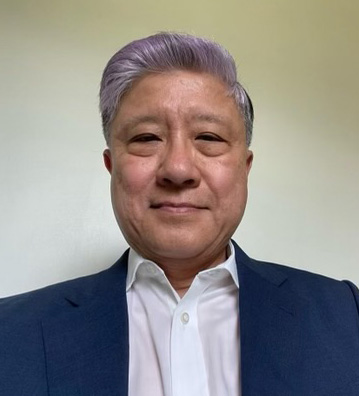 FTC projects reached as far as Buda, Kyle, and San Antonio in the south and as well as Killeen, Waco, Dallas and Fort Worth and as well as Hampton City  in the north including Houston metro and Hallettsville in the east of central Texas.   The firm has designed and performed feasibility studies for numerous project types including custom design homes, healthcare facilities; a psyche-hospital, physical therapy, long term care facilities such as memory care and assisted living facilities and as well as MOB's physicians' and dental  offices and clinics throughout the region.

Architect and Developer, Francisco Choi is the founder of FTC Architects, PC, a full-service architecture firm, and Tamiro Ventures, Ltd, a commercial real estate development company. Mr. Choi formerly worked with the late, I. M. Pei, Kohn Pederson Fox and in association with Cesar Pelli Architects and Michael Graves Architects. He left the limelight's of skyscraper projects that help changed the skyline of the world cities to pursue his own personal practice in New York and Texas.  Since moving to Texas, Francisco Choi has provided architectural design services, project management, construction administration, feasibility design, and construction management services. He and his firm consisting of experienced staff   in all phases of design construction  management phases of multi-use, retail/offices, hotel, educational/research/medical facilities, numerous custom residential homes, that also includes major renovations and restoration projects of retail, grocery warehouses, industrial and restaurants.

FTC developer-architect, soon after establishing office in Georgetown designed and developed one of a kind new MOB, a new four story structure in historic overlay in in historic Georgetown downtown district. Francisco also worked with the city in receiving several incentive packages for right of way improvement reimbursement equaling three quarter million dollars with claw back clause for the first phase development. Later, during the second phase, received another half a million of similar reimbursement fund without claw back.  This Tamiro development, privately financed project became the first project of its kind in receiving such funding in over one hundred years of history in the historic downtown of Georgetown.

As of first quarter of 2023, the firm has engaged in variety number of project types that are either in or soon to be under construction comprising of major mixed use development in Austin which has a tad shy of 300 unit apartment with numerous retail restaurant combo and as well as several semi-conductor facilities in and around Austin – Taylor Samsung sites and as well as on going MOB project under construction in Austin and retail-restaurant, grocery shopping mall in Dallas.
Interested in working with ftc architects?